Inflatable - Water Slides
for Rent
Water slides and water rides are an excellent way to cool down a hot summer day! Get wet and have fun with these fun water slides rentals and water bounce houses.
Water slide rentals are much fun because you go very fast and cool off very quickly. Kids will be lining up around the corner to get a chance to go down these huge, fun colorful slides. Renting a water slide only requires electricity and a water hook-up. We're able to take the hose and cord in the event that you are within a 50-foot distance.
There are many choices for small and large water slides. Be sure to choose one that is suitable for the age of the kids and the number of guests. The majority of slides are able to accommodate between 10 and 20 guests (as long as they're willing to wait for a while in line). Even though smaller kids might be scared of slides that are tall, all our slides can accommodate 10-20 guests.
Our slides are secured using stakes or sandbags to ensure they are safe even in light winds.
We are certain that regardless of which water slide you choose to rent, you will be happy and will want to rent it again!
15' Banner Slide - WET
from $395.00
20' Waterslide Single Lane
from $195.00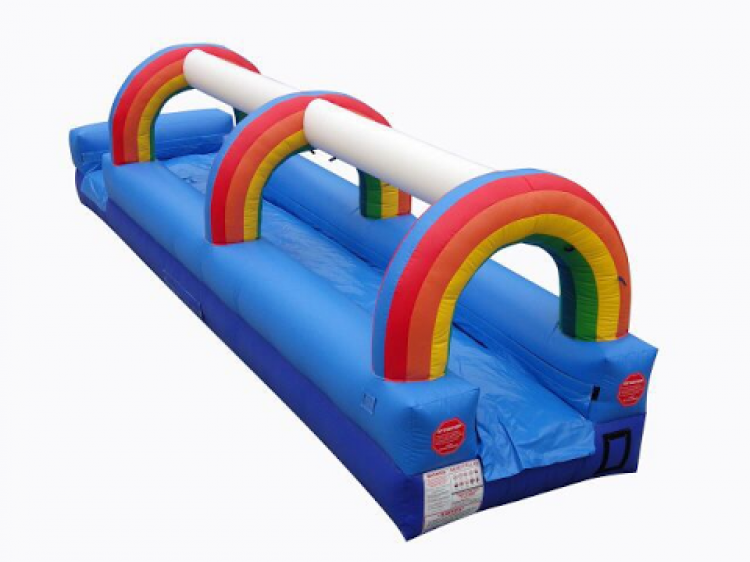 25' Single Lane Rainbow Waterslide
from $245.00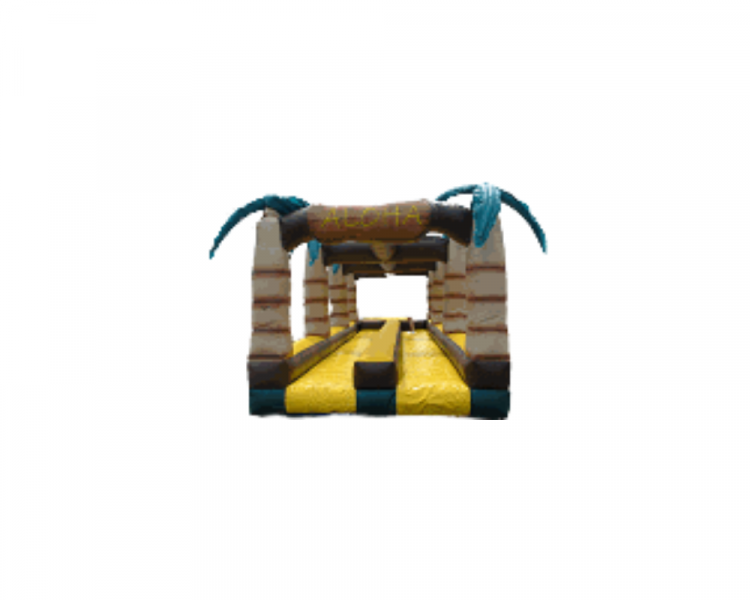 ALOHA Dual Lane Slip-N-Slide
from $345.00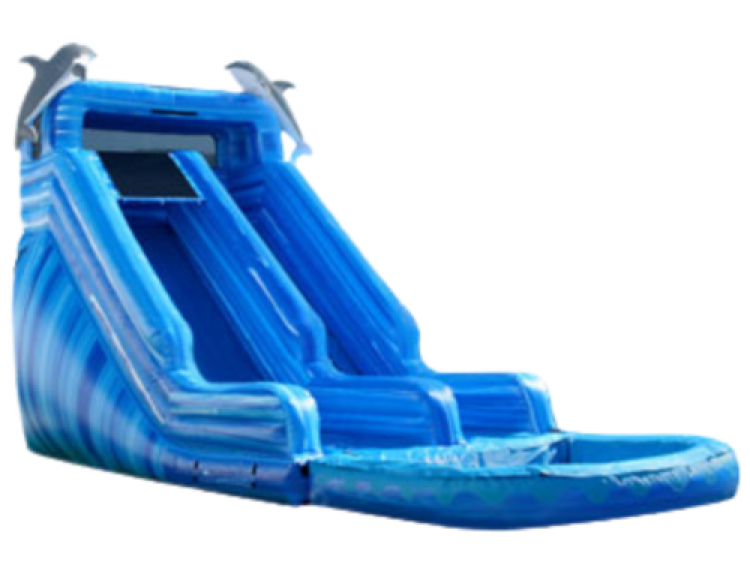 Dolphin Water Slide 20'
from $395.00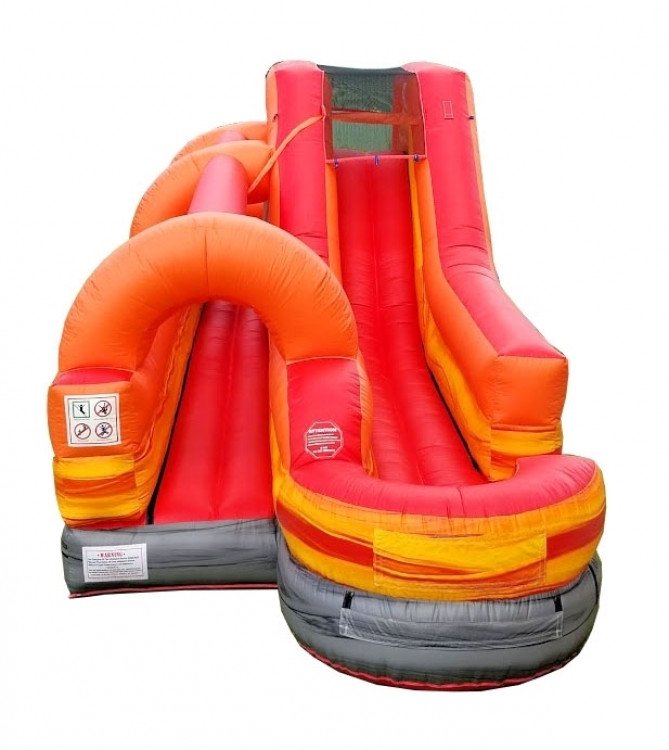 Double Trouble - Water Slide and slip n slide
from $375.00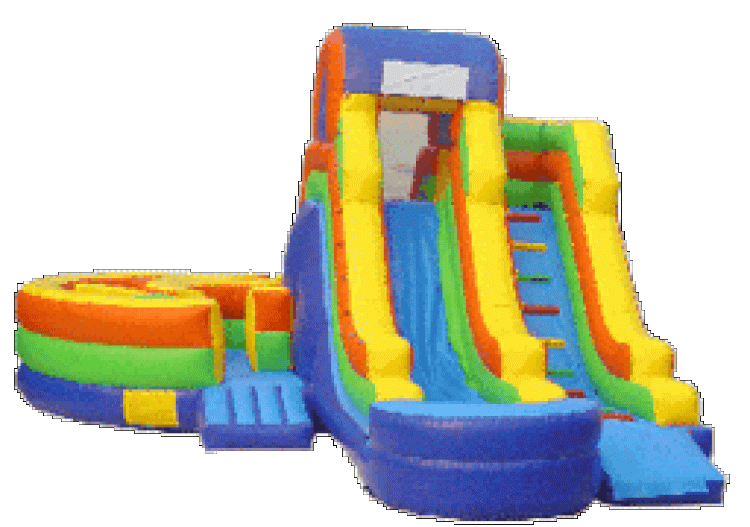 Obstacle Waterslide
from $595.00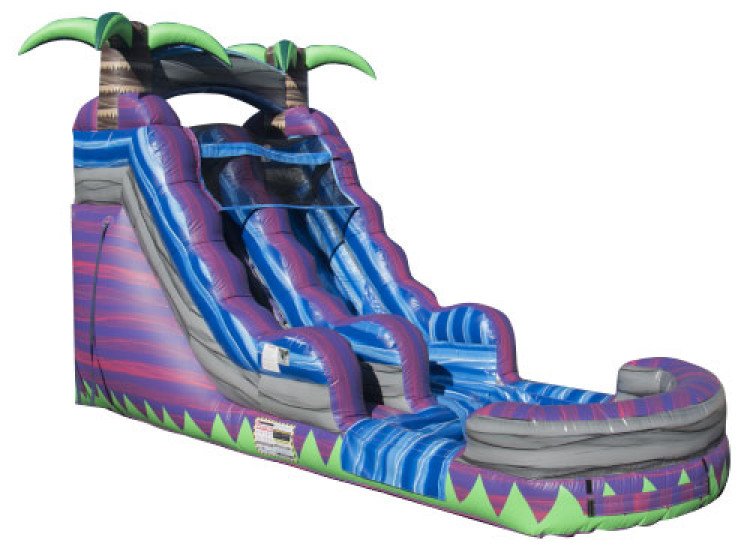 Purple Cascade Crush
from $395.00
Seafun Waterslide
from $395.00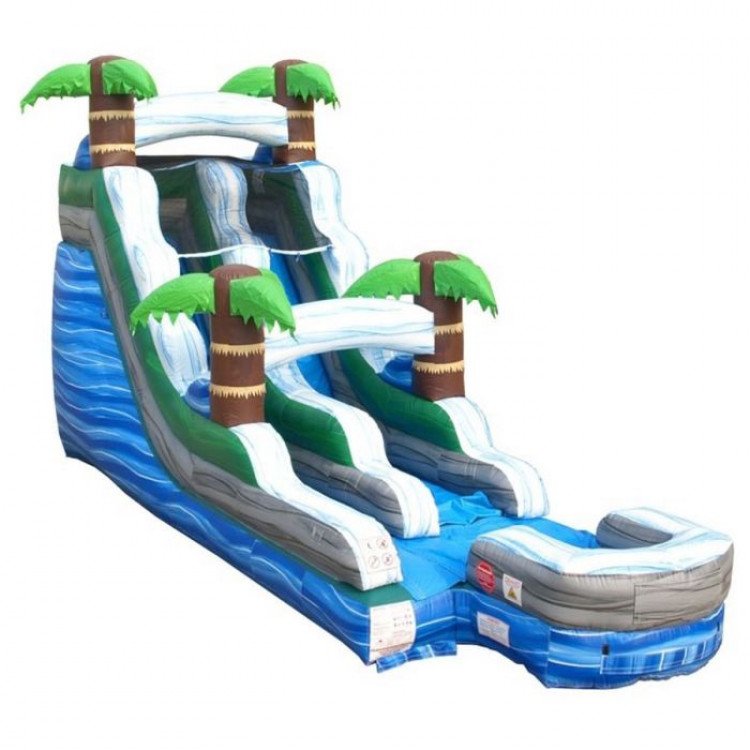 Tropical Marble Waterslide
from $395.00